CL/CLPB Series
Portable Dewars for Liquid Nitrogen, Oxygen & Argon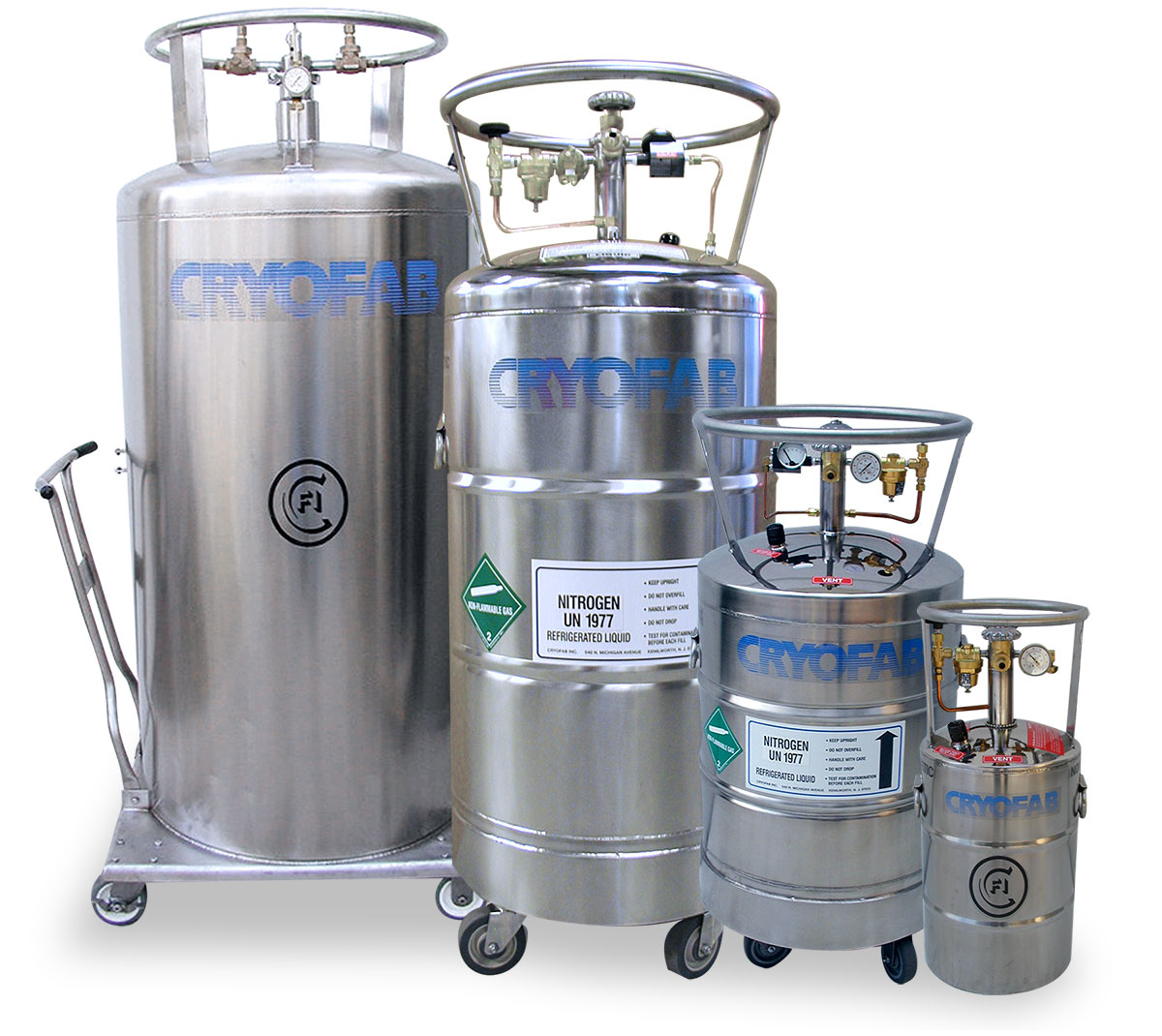 The CL/CLPB is an ideal liquid nitrogen (LN2) tank that works equally well with liquid oxygen or liquid argon. This line of portable cryogenic vessels is intended for low pressure transport and storage with conventional straight liquid dispensing.
These tanks ready to roll with sturdy construction and casters. An easy-to-read differential pressure-type liquid level gauge, full tricock valve and relief devices make the vessels safe and easy to use.
For the ultimate in transfer efficiency, the CLPB tanks add a self-pressurizing system that eliminates the need for external pressurization equipment.
Features
Ideal tank for straight cryogenic liquid dispensing
Sizes from 15 liters to 500 liters, custom sizes up to 5000 liters
Convenient fill/withdrawal valve
Vent valve with full tricock prevents over filling
Pressure gauge & relief devices for safety
Differential pressure-type liquid level gauge
Casters for easy mobility
CLPB series is self-pressurizing
CLPB vessels feature adjustable regulator to maintain 10 – 25 PSI
Both the CL and the CLPB series can be customized to fit your specific needs
Select a capacity (liters) to see PDF specifications:
Many Different Configurations Available
See below for some of the available options.
Custom Work Is Our Specialty
Customize Your LN2 Container
If you need it we can make it. Contact us to add any of these options to CL/CLPB dewar or to work with our experts to design the perfect container for your needs. Large and small run manufacturing also available.
Looking to design a custom liquid nitrogen tank? See our Liquid Nitrogen Dewar Common Customer Questions. For all other cryogenic equipment click the button above to fill out an information request form, or email us: sales@cryofab.com
Call 1.800.426.2186 or fill out our online request form to start designing perfect tank for your application.
Available Optional Accessories For Portable Dewars